Shopping Cart
Your Cart is Empty
Thank you for your business!
You should be receiving an order confirmation from Paypal shortly.
Exit Shopping Cart
Welcome as a full-fledged geisha to Amatsu Okiya!
You have completed extensive work through our website, www.geishagold.com. You have presided over teahouse entertainment and produced your own matsuri by coordinating others, advertising, posters and the event itself. You know how to emote to bring your character to life. You have developed a special area of talent that may be dance, music, literature, art, building, teaching.....any number of things....but it is YOURS.
This next section prepares you for the next and final geisha level at Amatsu Okiya, that of Senior Geisha.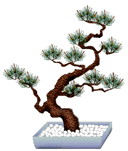 The Title of Senior Geisha is not given lightly and is by invitation only. This role requires a firm commitment to Amatsu Okiya, its promotion, okiya membership, Okaasan and to the Island on which it resides (Amatsu Shima). Award of this title comes through invitation only.
Pre-requisites include:
A minimum of 12 months Amatsu Okiya membership in good standing.
• Good standing refers to a geisha who has been loyal, supportive, innovative, motivated.

Completion of all lessons from Shikomi through Geisha
The successful candidate for Senior Geisha has:

Taken the role of oneesan, taking on a protege developing and training her and "showing her off" to other okiya and at public events

Knowledge and experience using promotional tools: the subscribomatic, group messaging, SL Community advertisements - even her own profile tools as in pics and/or classified ads.

Demonstrated understanding of sim goals for traffic - keeping as much of their activity on the sim as possible

Paid respect to other okiya and their Okasans by attending their presentations, bringing them a remembrance gift, introducing their okiya sisters to other okiya, touring their sims, etc

Taught classes to Amatsu Okiya membership and/or public sessions as a guest speaker

Facilitated group meetings for events or okiya business.. perhaps even intra-okiya business. Has facilitated win-win discussions in the event of disrupted relationships

Demonstrated the qualities of leadership with attention to goals. Has an understanding of leadership style and when one style is appropriate to use over another

Has successfully completed the Geisha Final Examination with a minimum score of 90%.
The following lessons have been developed to help you achieve this goal. If you have never had a younger sister to mentor, find one. She may already have come to the okiya, or perhaps you will recruit one yourself. If your profile says something like, "Ask me how to become an Amatsu Shima Geisha", you will be a walking advertisement.




and now....




we begin.

0

/